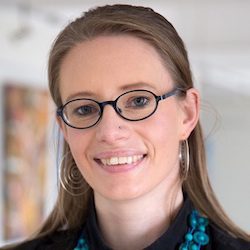 Katharina Höne
Director of Research, Diplo
Dr Katharina (Kat) E Höne researches, writes, and teaches on a number of issues in the area of diplomacy, global governance, and the impact of technology on international relations. Over the last years, she has focused on research at the intersection of diplomacy and technology.
She was part of a research project on Data Diplomacy: Updating diplomacy to the big data era and the lead researcher and author of Mapping the challenges and opportunities of artificial intelligence for the conduct of diplomacy report, both supported by the Ministry for Foreign of Affairs of Finland. In addition, she has more than 10 years of experience in teaching international relations at universities in the UK and Germany, and in delivering in-situ, blended, and online training to diplomatic practitioners. Kat holds an MA in Diplomatic Studies (University of Leicester, UK) and a PhD in International Politics (University of Aberystwyth, UK).
In her work, she is driven by her aim to level the playing field at international negotiation tables through capacity development, and to provide out-of-the-box thinking and inspiration by drawing on her passion for science-fiction.